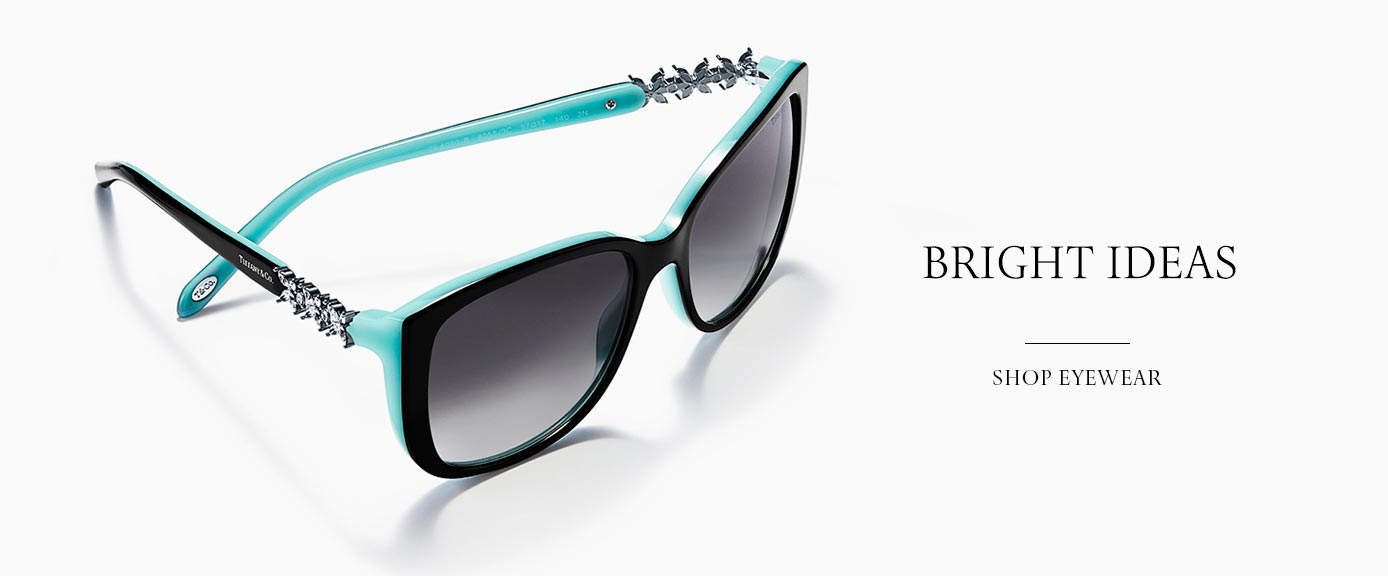 2017 Tiffany sunglasses have been launched by Italian eyewear giant Luxottica and new styles include round eye metal sunglasses Tiffany 3053 cat eyes upswept plastic sunglasses Tiffany 4119 and more of the iconic duck egg blue Tiffany is known for Tiffany 4117  New design details this year is the double Tiffany heart making up the side hinge, with the two heart locking together when the side closes together.
Tiffany which is one of the largest Jewellery brands in the world starting out in New York in 1853 when Charles Tiffany set his new company Tiffany and Company.  Now producing some of the finest jewellery in the world and prices going over a million or so.  Tiffany and Co sunglasses follow the Jewellery theme, but each season following the newest designs seen in their seasons Jewellery.  Duck egg blue is always a common theme in Tiffany design, with every model available in this colour way.
Tiffany sunglasses all include a duck egg blue shiny case (hard in most cases) a soft microfibre bag to carry the sunglasses when a large case is not convenient and a Tiffany box and warranty card.
Sunglasses-Direct stock the whole Tiffany range of sunglasses, and this year have launched 6-7 new styles.  We hold large stocks of Tiffany sunglasses and can delivery free in the UK and for a small fee next day in the UK